Zone prioritaire de Protection
Priority area of Protection
Приоритетное направление охраны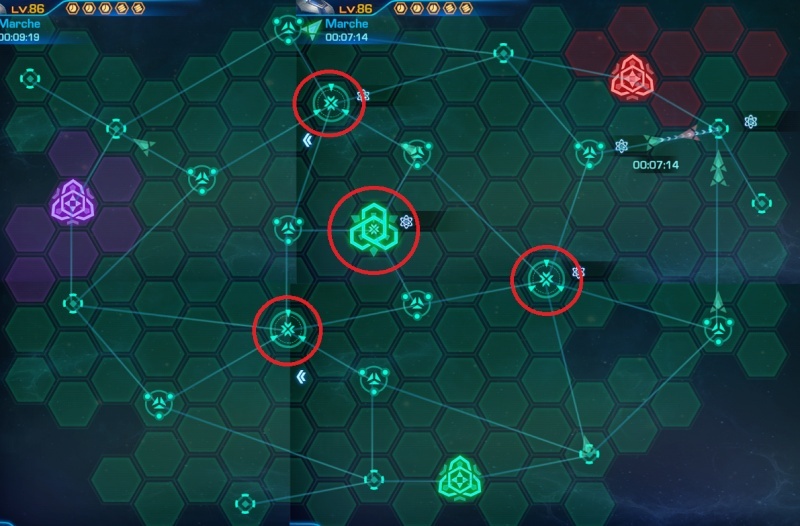 Admin




Messages

: 91


Date d'inscription

: 2014-03-02



Pandora ( Saison 1 officiel )
Last edited by Admin on Sat 23 Aug - 11:46; edited 3 times in total
Admin




Messages

: 91


Date d'inscription

: 2014-03-02



Pandora ( Saison 2 officiel )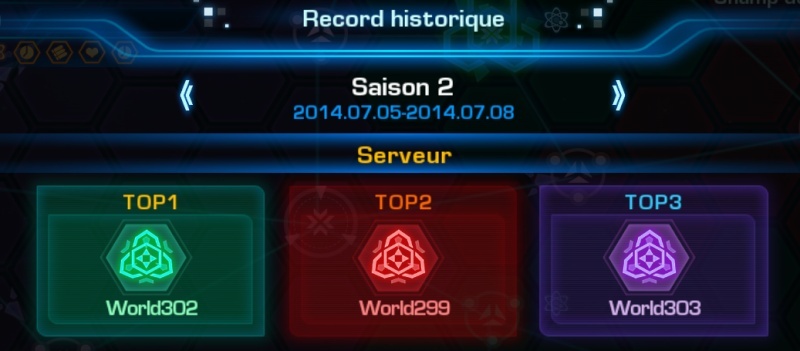 Pandora Saison 4  : map dated on 07/21/2014 at 11:35 PM
Pas de chips ce coup ci , mais j ai rremarqué que nos ennemis directs s 378 je crois (la ou il y avait evilkan et Cie)  prenaient massivement l etoile 30mn/1h avant les 4 heure  du mat.  Ils l ont fait chaque jour et si massivement  a cette heure la en negligeant le reste de la journée que je pense qu ils avaient des chips. 
Donc , je pense qu un bug a fait que les chips n etaient pas attribués a ceux qui controlaient l etoile dans le temps mais etait plutot attribué a ceux qui controlaient l etoile a 4h du mat au moment du reset pandora.
Admin




Messages

: 41


Date d'inscription

: 2014-05-03



PANDORA SAISON 4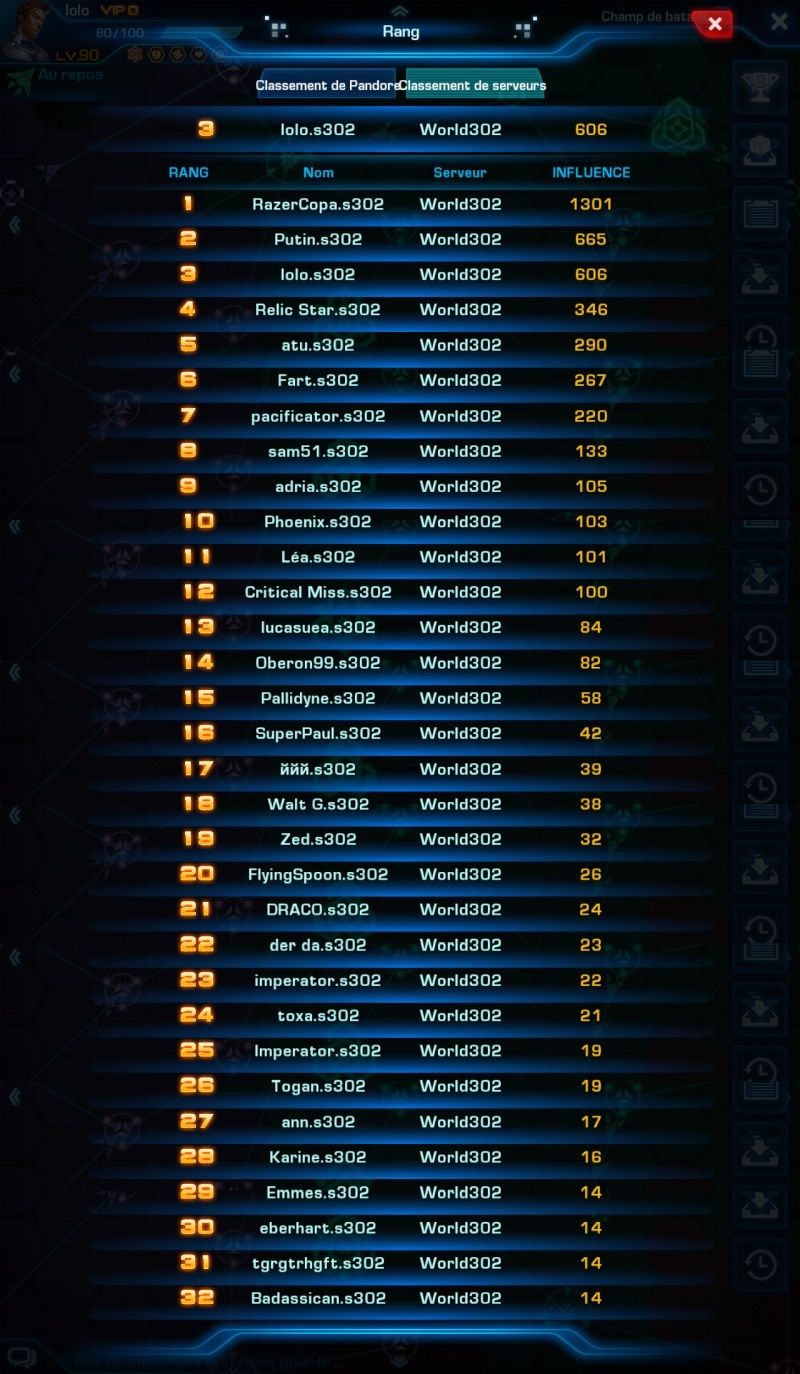 Only Players in Top 100 of event are listed.
Screenshot take 2h15 before end of Batlle.
PANDORA SAISON 5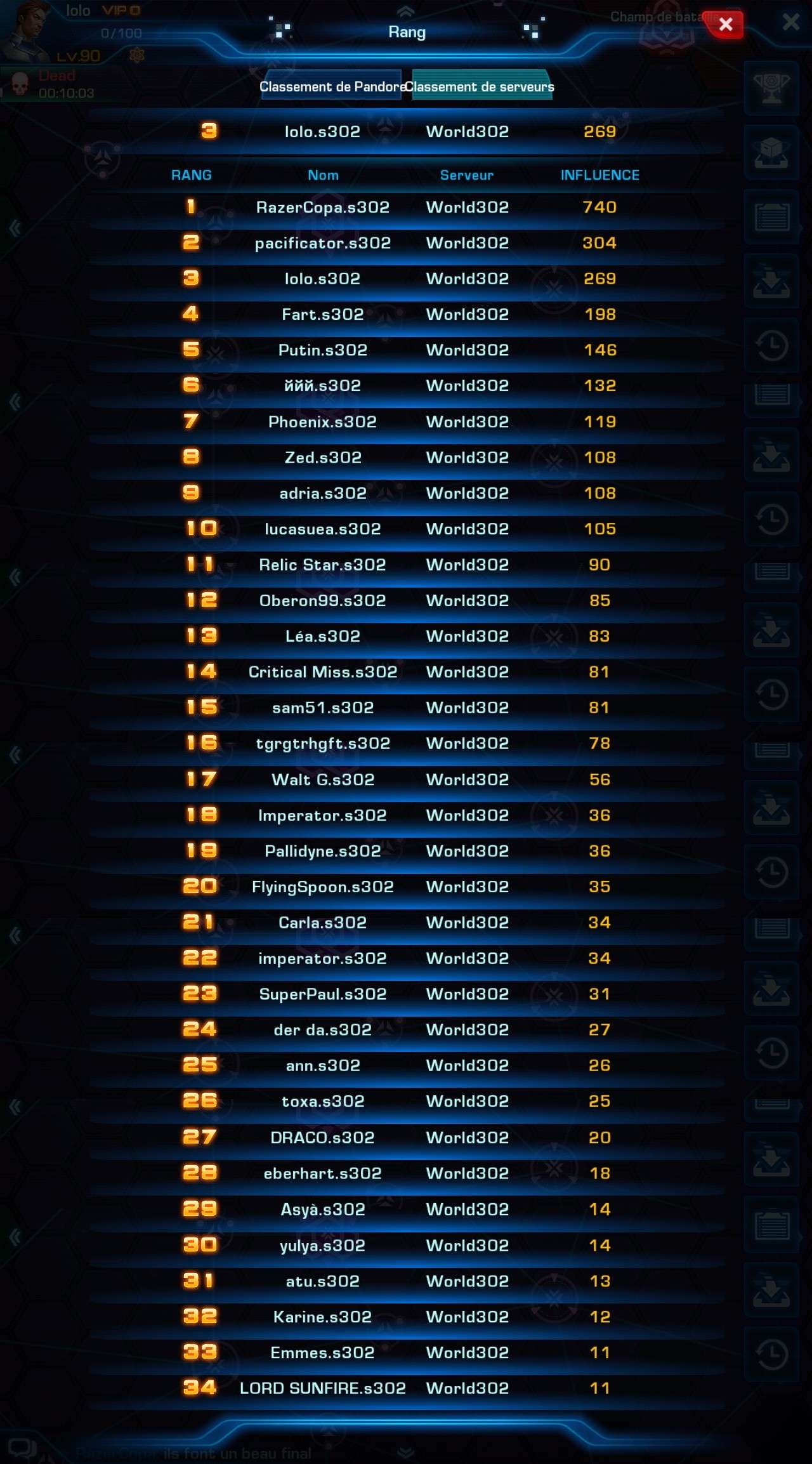 Last edited by lolo.s302 on Tue 19 Aug - 12:47; edited 1 time in total
PANDORA SAISON 7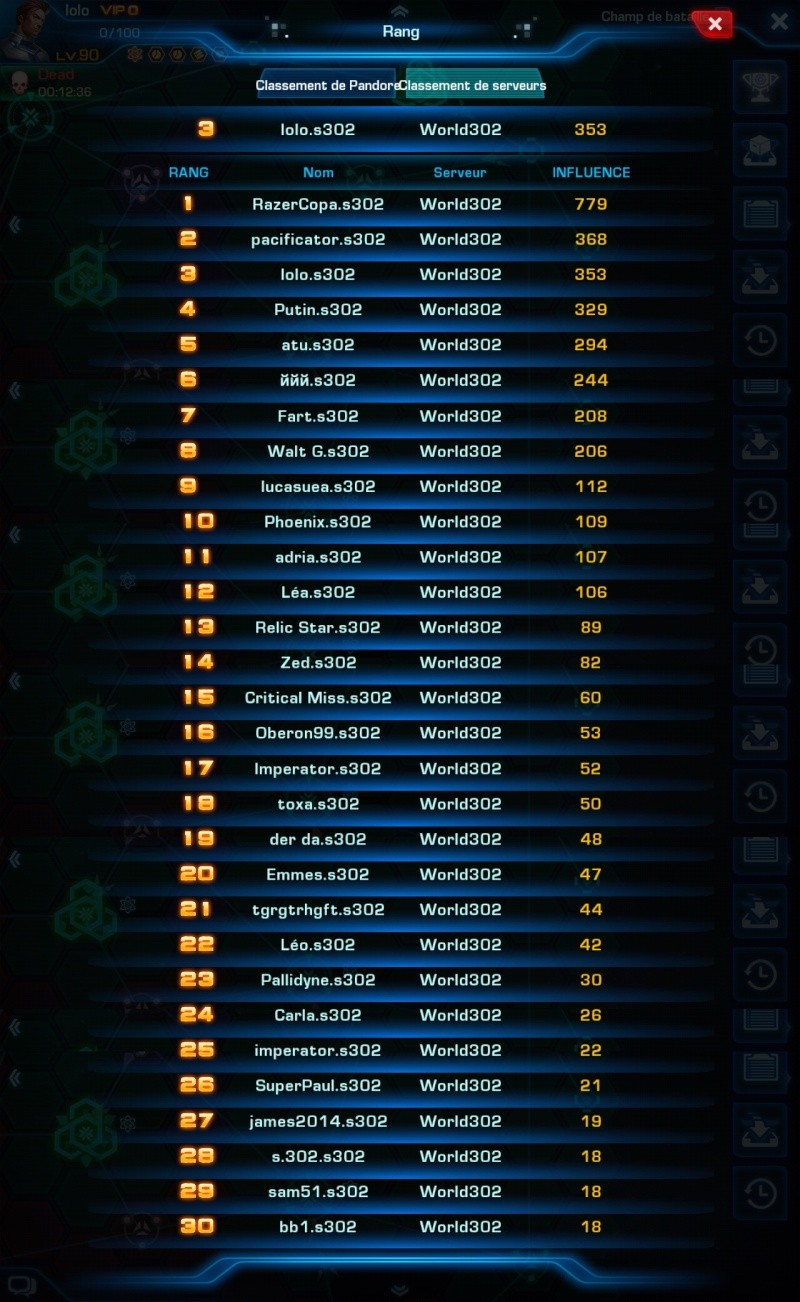 ---
Permissions in this forum:
You
cannot
reply to topics in this forum